With the fantasy football season half way over, let's hand out some awards to some of the most impressive and disappointing players so far:
Fantasy Rookie of the Half Year: If this was my prediction for the full 2015 season then my pick would be Todd Gurley. In the past 3 weeks, Gurley has been electrifying, making his fantasy owners look like geniuses for snagging him. However, being this is a midseason award, it has to go to Mr. Amari Cooper.
Cooper hasn't been incredible or a WR1 just yet, but he will be. He has scored double digit fantasy points in four of six games and is on pace for 88 catches, 1,384 yards and eight touchdowns. He has been a bit inconsistent at times, but that's what rookies do. What normal rookies don't do is post stat lines like Cooper has through 6 games. Amari's quarterback Derek Carr went as far as to tell the media after a Week 7 win against the Chargers that, "he's already one of the best." He may not have the OBJ fantasy impact in his rookie year, but owners also didn't have to wait until Week 5.
Fantasy Bust of the Half Year: Every year there is going to be disappointments. I tend to focus on first round players as the biggest busts if they disappoint because that can kill a season.  Jamaal Charles obviously doesn't qualify because he was on fire until his season was taken from him. Marshawn Lynch owners aren't necessarily satisfied with his start. Lesean McCoy, Jeremy Hill, C.J. Anderson, and Demarco Murray have all underperformed their draft prices also. However, the winner of Bust of the Half Year goes to… Eddie Lacy.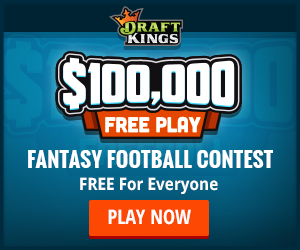 He was the guy ranked #1 by ESPN at the rankings summit due to Leveon Bell's suspension. He was probably your first pick and a top 5 pick overall. But he has just been simply bad. His ankle has something to do it with it I'm sure, but he looks slow and unable to break many tackles. He's only scored once, even though red-zone looks were one of the main reasons he was so sought after this year. I think things have to get better for Lacy, but I just don't see him having the explosive second half of the season he did last year.
Fantasy MVP of the Half Year: You may recall my preseason pick for fantasy MVP being Julio Jones. Although Julio has had a monster start to the year, he isn't even the MVP on his team. The clear winner of Half Year MVP is Devonta Freeman.
I mean what can I say? If you drafted him it was somewhere in the range of rounds 8-13. Or maybe you stumbled upon him on the waiver wire after Tevin Coleman was featured in Week 1 with 20 carries. However you got him doesn't matter, it only matters that you got him. This guy wasn't even the Week 1 starter and he has more rushing touchdowns through 7 weeks than 30 NFL teams! He leads the NFL in rushing with 621 yards, add that to 34 receptions for 310 yards and a score. He has more points through half the year than any QB. We are talking about Devonta Freeman people! If he continues anywhere near this pace he could have one of the most historic fantasy seasons ever.
You've heard my thoughts, now I want to hear yours! Tweet me @SSAJMilackSport and tell me your MVP and Bust halfway through the fantasy football season!