This seems to be the classic debate when it comes to fantasy football. If you win by 30 then you usually tell your buddy, "My team is amazing, I am the best GM". If you lose by 30 then you tell the same kid, "Your team got lucky, you guessed".  So which one is it? Or should I say, which one is it more of?
Fantasy Football is a game where you can win because you are just better and more knowledgeable than your opponent. There is a statistical approach that drafters use to determine who will be the best players in the upcoming season. You can take it to the next level and really get deep in research of stats and trends. You can check team schedules and look for easy matchups. You can research your sleepers and work the waiver wire like a pro. And all of this will translate to success…..most of the time.
This is why a guy like Matthew Berry can know so much and still lose. It doesn't mean he doesn't know the most because he absolutely does. His statistical analysis is precise and he allows himself to make the most educated guesses on who will perform well that week. However, he cannot predict the future. For example, I can back up every decision I ever make with stats and facts to defend each decision. I can tell you that in Week 4 of this season, Julio Jones was a must start against the Houston Texans. He had 34 catches, 440 yards, and 4 touchdowns through the first 3 weeks. That's an average of 11.3 catches, 146.6 yards, and 1.3 touchdowns. It is fair to assume he wouldn't continue this pace, but against the Texans middle-of-the-pack pass defense, I wasn't sitting him. Whelp. He posted 38 yards on 4 catches. So do I stink as a GM? Or did I get unlucky because the Texans played so bad that the game was over before Julio could touch the ball? How is it that the Falcons were up 42-0 and their best player didn't have anything to do with it?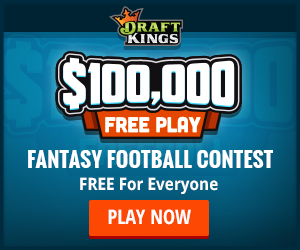 The answer to all these questions is that we cannot predict the future. We especially cannot predict the craziness that is the NFL. If we could, we'd all be fantasy superstars. If I took Devonta Freeman in the 4th round this year I would've been banished from the sports world forever. Through 5 weeks, Freeman is the guy who should've gone #1 overall. Most of the NFL.com and ESPN.com "experts" said that Tevin Coleman is the guy to target. Had they been fortune tellers and not fantasy "experts" they would've known Coleman would break some ribs week 2, and Devonta would break 7 rushing touchdowns in his first 3 starts. You cannot predict injuries. You can't even predict what someone will do when healthy.
You can improve your chances but you can never solidify them.
Understanding the balance between strategy and luck will make you more at peace with the results of your team. Fantasy "experts" are more experts of stat. Matthew Berry puts out his love/hate articles based off of stats, trends, and knowledge just as I do. So should you trust him? Should you trust me? If you are the average football fan my answer would be yes. Chances are you will be able to make a statistical-based decision that is more likely to occur. However, you shouldn't hate him or me or anyone giving you advice if we are wrong. This week I plan to start Adrian Peterson over Ameer Abdullah. If you asked to me to bet 100 dollars AP scores more points than Abdullah, I would do it. If you asked me to bet my house I wouldn't because no decision in fantasy you ever make is guaranteed. That's why it is important to remember the balance between being good and being lucky.
Skill in Fantasy Football is extremely important if you want to be successful. But it's important to remember that only 1 person wins. Enjoy it. Take a chance on a guy you like. Who cares? One of your friends is going to use his first pick on someone who gets hurt or completely falls off. Trust yourself, use your resources, but understand that nothing is guaranteed and the luckiest GM always prevails against the best GM.
Follow me on Twitter @SSAJMilackSport to talk fantasy football!